Advocacy 101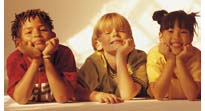 "If you think education is expensive, try ignorance." -- Benjamin Franklin
The second section of Wrightslaw: From Emotions to Advocacy is Advocacy 101.
"You will learn about gatekeepers, special education teams, and one-size-fits-all (OSFA) programs. When you learn the rules of the game, you will be a more effective advocate and negotiator for your child." (From Emotions to Advocacy, page 23)

Resources by Chapter

In Chapter 4, you learn about "the school" - about school districts, school teams, and the mission of public schools. You also learn the "rules of the game."

You learn how schools and school teams operate, how to recognize gatekeepers and why schools develop one-size-fits-all (OSFA) programs. You learn "10 Reasons Why Schools Say No!"

Chapter 5 is all about obstacles to success. School obstacles include attitudes and beliefs and the power of school culture.

When school personnel lose perspective, retaliation can become a serious problem.

You also learn about parent obstacles, including lack of accurate information, isolation, emotions. Read about the Intimidation Factor.

We suggest that you join a parent group and offer suggestions about finding a group that meets your needs.

In Chapter 6, you learn why parent-school conflict is normal and predictable. You discover the most common causes of conflict. We offer strategies to resolve conflict and disputes without damaging or destroying the parent-school relationship.
If you are like many parents, emotions are your Achilles heel. In Chapter 7, you learn the most common causes of parent-school crises -- why parents ask for help. We provide strategies for long-term planning and short term relief.
More Articles About Advocacy
Emergency! Crisis! Help! Classic article for parents about dealing with a crisis.
From Emotions to Advocacy: The Parent's Journey. Classic article about dealing with your child's disability and how to manage your emotions.

Learning Problems: Who is to Blame? Why do parents feel defensive at school meetings? Why is parent blaming so pervasive? This article about school culture answers these questions.
Mistakes People Make: Advocates. Because the non-lawyer advocate plays an extremely important role in the special education process, advocates must be mindful of their power and the trust parents place in them. The more serious mistakes advocates may make are generally ones of excess . . . Read article

Mistakes People Make: Independent Evaluators. To make their case for services or a specific program for their child, parents usually need a competent, credible independent evaluator. Serious mistakes by evaluators can make undermine their credibility or render their opinions powerless. To learn about mistakes independent evaluators should try to avoid, read this article.

Mistakes People Make - Parents. Because the stakes are so high, it is difficult for parents of children with special educational needs to advocate calmly and objectively for the educational and related services their children need. Read this article to learn about the mistakes parents make.
Mistakes People Make - Schools. Anything a school system does that undermines parents' trust creates a climate that is costly in dollars, time, peace of mind, and the quality and success of services given to the child. This article describes the most common mistakes school systems make.

School Principals Views of Children with Learning Problems. Researchers find that principals share stereotypes and prejudices of mainstream culture. Regardless of children's problems or needs, two solutions are offered -- retention and referral to special ed.
In this comprehensive, easy-to-read book, you learn to:
Develop a master plan for your child's special education

Organize your child's file

Work with consultants and evaluators

Write SMART IEP goals and objectives

Use test scores to monitor your child's progress

Resolve parent-school conflict early

Write effective letters and create paper trails

Use parent agendas to improve meeting outcomes
Copyright © 1998-2022, Peter W. D. Wright and Pamela Darr Wright. All rights reserved. Contact Us