Success Story:
How I Got Extended School Year (ESY) Services After the School Said "No"
When we attended our child's ESY Meeting, we were told that he did not qualify for Extended School Year services because he did not meet the "regression-recoupment criteria". We were not advised of any other criteria that may be used to determine if a child is eligible for ESY.

One of my objections was that after three-quarters of the school year, my child is finally getting where he needs to be. I was concerned that after one good quarter, he could not tolerate another 2.5 month break in his education.

The team mentioned one criteria for ESY - "regression-recoupment." Period. We were handed a paper sheet to sign. I said I was not prepared to sign the paper.

I remembered what you said at the Wrightslaw Boot Camp - that parents need to do their own research and parents should not accept everything we are told.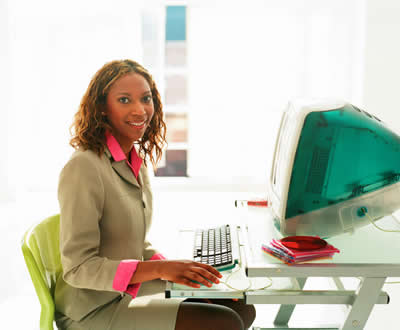 I went to the state department of education office and asked for written information about Extended School Year services. A nice person gave me a yellow ESY Handbook. This Handbook listed three criteria for ESY.
When I read the Handbook, I realized that I was advised of only one of the three criteria for ESY. If I had not contacted the state department of education and read the ESY handbook, I would not know about these other options.
As we read the ESY Handbook, we realized that the school team had made their decision before the meeting, without any input from us. You are right when you say parents need to do their own research, and not to accept everything they are told.
Since we didn't sign the paper, another meeting was scheduled. When we went to that meeting, we brought the yellow ESY Handbook with us - and we marked the criteria for ESY.

During the meeting, we were polite and asked lots of questions - the Columbo strategy you talked about at the Boot Camp. We acted like we were confused and asked the team to explain the criteria again - and again.

By the end of the meeting, the team agreed to provide our child with Extended School Year Services.

Please keep telling parents to do their own research and not to accept everything they are told!

ESY Resources

Extended School Year: Legal Basis and Standards - Dr. Nissan Bar-Lev, Director of Special Education for CESA-7, describes the legal basis of Extended School Year Services and the standards defined by federal courts around the country.

Contact your state department of education and request the ESY Manual or your state standards for ESY. See the Directory of State Departments of Education on the Yellow Pages for Kids site for contact information. The information may be available on the state's website.

Extended School Year (ESY) - More resources and cases about Extended School Year on the Wrightslaw site.

Free Appropriate Public Education (FAPE) - Courts have found that a child may require ESY services in order to receive a free appropriate education.
Do You Have a Success Story?

Do you have a success story or advocacy strategy that you want to share?
We are collecting stories about successful advocacy from parents and other advocates. We will post some of these Success stories on Fetaweb.com, the new parent advocacy site.
If you are interested in submitting a success story or strategy, please send an email to: success@wrightslaw.com
In the Subject line of your email, type SUCCESS STORY in all caps. You will receive an autoresponder email that contains details about our submissions policy.
Please do not send an article until after you read and review the Submissions Policy.
Last revised: 06/10/16
Copyright © 1998-2022, Peter W. D. Wright and Pamela Darr Wright. All rights reserved. Contact Us