A Success Story from Ann Marie
Doing a Complete Job, and a Good One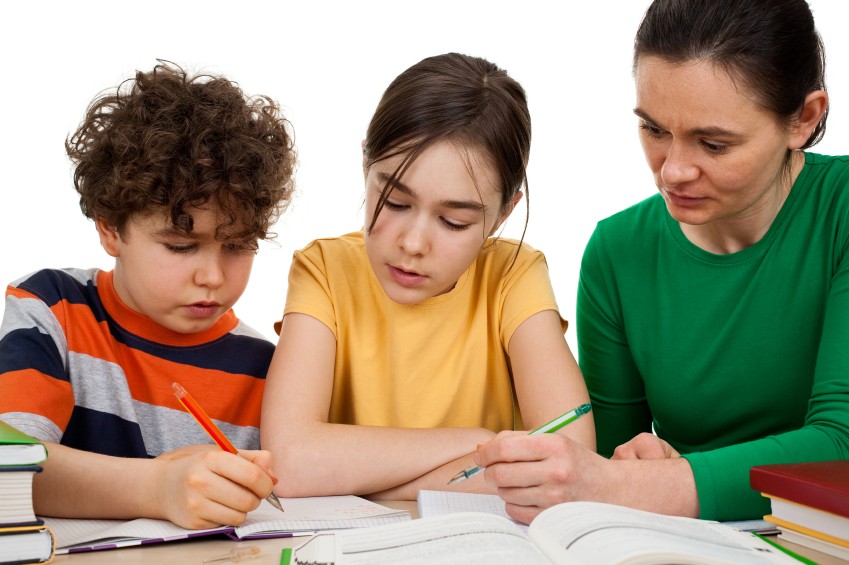 I have 3 children with special needs. Two of my children have dyslexia and one was born with Spina Bifida.
Setting high expectations and a strong work ethic is really important for the success of our students with special needs. My late husband and I always instilled in our children the value of doing a complete and good job.
Here are three guidelines we used to help our children achieve success.
You Must Complete the Assignment
Guideline #1: One guideline in our home. It's okay if it takes you longer to do it, so long as you complete the assignment.
When our children, due to their disability, were unable to create strategies for learning, we taught them specific strategies so they could become independent learners.
"No pain, No gain!"
Guideline #2: We also had a motto "No pain, No gain!"
I remember that I had to study to get good grades. I told my children that studying for tests was like climbing a mountain. As you continue to study and teach yourself the materials, you felt higher and higher until you conquered the mountain.
One of my daughters always liked to pretend that she was a teacher. I told her that when studying for tests, she should pretend that she was the teacher and she would be teaching the materials to her pretend students.
I told her that she could talk out loud in her room. This helped her immensely.
Education is the Door to Opportunity
Guideline #3: Education was the door to opportunity for our children's future. We have a great country and education is available in various forms to all.
This was the 3rd motto or guide in our home.
My child with Spina Bifida could not walk or use her right hand/arm and she had a short term memory deficit due to the VP shunt. She did not have dyslexia like her brother and sister. For her, the goal of being a good student was really important. She said this would make her more like the other students (who could walk).
She was mainstreamed and had related services and supports. She always needed extended time for tests because it did take her longer. But, she always completed the work.
For her, college was a tremendous success. Although she used 5 years instead of 4 years to complete her BA, she did it with honors!
When she truly had the "gift of time," she became organized and "together." She took such pride in being a scholarly student and she earned the admiration of her peers and professors.
My other daughter with dyslexia took the G-Mats 3 times, but she did it! She got into a quality MBA program.
She has recently earned a corporate position in a major national company, because she worked hard. She was very persistent and focused.
My son with dyslexia developed his own company while in high school and became #1 in international E-commerce in DECA while a senior in high school. He excells in business. He was accepted to a high rung university due to his self directed accomplishments as a high school student, in spite of lower ACT/SAT scores!
He found his "island of competence" and I supported his efforts. He did all of this while overcoming the death of his father at the age of 8 years old.
Keep the Standards High
Yes, keep the standards high for your children:
resist doing it for them

resist making life easy

learn what the child needs to be successful

provide the needed supports

gauge the support and challenge to the child's temperament

reward for really good work

meet with the child study team for the best programs you can get
I say again. Setting high expectations and a strong work ethic is really important for the success of our students with special needs.

Ann Maire Agnello (parent and professional advocate)
created 09/04/09
revised
Do You Have a Success Story?



Do you have a success story or advocacy strategy that you want to share?
We are collecting stories about successful advocacy from parents and other advocates. We will post some of these stories on the Wrightslaw site and others on a new parent advocacy site.
If you are interested in submitting a success story or strategy, please send an email to: success@wrightslaw.com

In the Subject line of your email, type SUCCESS STORY in caps.
You will receive an autoresponder email that contains details about our submissions policy.
Please do not send an article until after you read and review the Submissions Policy.
Send your success story or strategy by email to: success@wrightslaw.com

In the subject line of your email, type SUCCESS.