Tactics and Strategies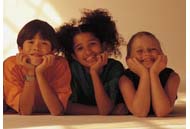 In Section Four, you learned about special education law. In Section Five, you will learn how to use tactics and strategies to anticipate problems, negotiate for services, and avoid crises.
If you have a dispute with the school, tactics and strategies will help you influence the outcome.
In "The Rule of Adverse Assumptions," we describe the assumptions you must make and how preparing for conflict helps you avoid conflict. You will learn about proof and evidence, and how to present your case.
In "Creating Paper Trails," you learn how to use logs, calendars, and journals to create paper trails. When you train yourself to write things down, you are taking steps to protect your child's interests.
Because letter writing is essential to effective parent advocacy, Wrightslaw - From Emotions to Advocacy, 2nd Edition includes two chapters about writing letters to the school.
You will learn about the purposes of letters and strategies you can use to ensure that your letters accomplish their purpose. You will learn editing and presentation techniques that will enhance the effectiveness of your letters.
We include "frequently asked questions" and "nuts and bolts" of business letters. You will find sample letters that you can customize to your situation in an Appendix to the book.
You will also learn about writing the "Letter to the Stranger." You will discover the identity of the mysterious Stranger and what you want to accomplish when you write to him or her. You will learn about the blame approach and the story-telling approach, angry letters and the sympathy factor, persuasion, and the importance of making a good impression.
Because all important decisions about your child's special education program will be made in meetings, you will find two chapters about meetings in Wrightslaw: From Emotions to Advocacy.
In "Preparing for Meetings: Taking Control," you learn how preparing for meetings allows you to control the process. We teach you how to use meeting worksheets and parent agendas to clarify issues, make requests, describe problems, and offer solutions.
In "Meeting Strategies: Maintaining Control," we teach you how to use a simple problem resolution worksheet to keep track of issues and requests. You will learn how to use 5 Ws + H + E questions to discover hidden agendas, plans, and fears. We provide tips about recording meetings. You will learn to use the post-meeting thank you note to document issues and problems.
---
Wrightslaw: From Emotions to Advocacy, 2nd Edition
Wrightslaw: From Emotions to Advocacy, 2nd Edition - The Special Education Survival Guide (ISBN 1-892320-09-6) by Pamela Wright and Peter Wright is published by Harbor House Law Press.
Wrightslaw: From Emotions to Advocacy, 2nd Edition has hundreds of tips, strategies, references, warnings and Internet resources. This practical, user-friendly book includes:
In this comprehensive, easy-to-read book, you learn to:
Develop a master plan for your child's special education

Organize your child's file

Work with consultants and evaluators

Write SMART IEP goals and objectives

Use test scores to monitor your child's progress

Resolve parent-school conflict early

Write effective letters and create paper trails

Use parent agendas to improve meeting outcomes